Joshua Freeman, MD, to be Charles Odegaard Lecturer at 27th National Conference
Last Updated on April 16, 2022 by Lee Burnett, DO, FAAFP
Doctor Joshua Freeman, Chair of the Department of Family Medicine at Kansas University Medical Center, will deliver the 23rd Charles E. Odegaard Lecture at the 27th National Conference on Primary Health Care Access.
Throughout his career an advocate for social justice in medicine, Dr Freeman is the author of "Health, Medicine and Justice: Designing a Fair and Equitable Healthcare System". The book was published earlier this year by Copernicus Press.
The 23rd Odegaard Lecture will take place on Tuesday, April 5, 2016 at the Grand Hyatt Kaua'i, in Koloa, Hawai'i. The conference takes place April 4 through 7. The theme of the conference is "What Happens Next".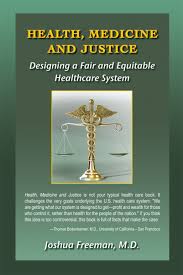 The Odegaard Lectures are named after the President of the University of Washington (UW), who oversaw the transformation of that institution during the mid-20th century.
Dr Odegaard's academic background, in medieval history, made him an impassioned proponent of the idea that every school within a university should be engaged in the advancement of society in the communities and regions that surrounded it.
As a result of Dr Odegaard's leadership, UW became a leader in the decentralization of medical education, including the unprecedented commitment to training physicians from and in the surrounding states of Alaska, Montana, Idaho and Wyoming.
Doctor Freeman's work not only promotes the decentralization of health care resources to the nation's rural and inner city, but the assurance that all of the nation's residents have access to the health care services that they need.
people found this article helpful. What about you?