Macaran Baird, MD to be 26th G. Gayle Stephens Lecturer
Last Updated on April 16, 2022 by Lee Burnett, DO, FAAFP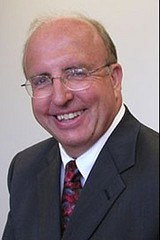 Macaran A. Baird, MD, Chair of the University of Minnesota's Department of Family Medicine and Community Health, has been announced as the 26th G. Gayle Stephens Lecturer.
The lecture will take place on Monday, April 4, 2016, the first morning of the 27th National Conference on Primary Health Care Access, at the Grand Hyatt Kaua'i, in Koloa, Hawai'i.
The working title of Doctor Baird's lecture is "Health Disparities in Clinical Practice? Can We Assess It? Can We Make a Difference?".
Doctor Baird and his research team have been addressing a special subset of patients, whom they refer to as "Priority Patients".
The utilization of services of the subject group is categorized as "high", yet, in spite of the best medical efforts, those patients are not achieving the improvements in health care that would be predicted from the interventions.
There are new tools to access the non-medical barriers to health these patients and families often face.
people found this article helpful. What about you?