Dean James Herman to Give 27th G. Gayle Stephens Address at 28th National Conference on Primary Health Care Access
Last Updated on April 16, 2022 by Lee Burnett, DO, FAAFP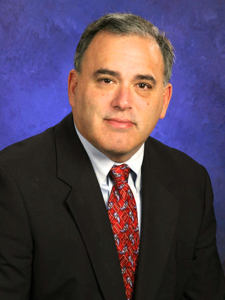 James Herman, MD, MSPH, the Dean of the Uiniversity of Oklahoma/Tulsa University School of Community Medicine, Tulsa, has been named the 27th G. Gayle Stephens Lecturer at the 28th National Conference on Primary Health Care Access. The Lecture is scheduled for Tuesday April 11, 2017 at the Hyatt Regency New Orleans.
Doctor Herman was previously Associate Dean for Primary Care and Department Chair of Family and Community Medicine at the Penn State University/Milton B. Hershey School of Medicine in Hershey, Pennsylvania, where he headed the Pennsylvania Area Health Education program.
The Tulsa School of Community Medicine, whose commitment to community-oriented primary care has been noted in previous sessions of the National Conferences, is in the process of expanding to a four-year medical school.
The Stephens Lectures are named after the late G. Gayle Stephens, MD, a noted author and pioneer of the resurgence of family medicine and primary care in the United States.
Dr Stephens presented the first Stephens Lecture, which became famously known as the "Big Red Bull" speech, because its use of a metaphorical image of the American system of medical care [Proceedings of the Second National Conference: The First G. Gayle Stephens Lecture by G. Gayle Stephens, MD.]
Later Stephens Lecturers have included many prominent figures in American medical education, including the late Charles E. Odegaard of the University of Washington, F. Marian Bishop of the University of Utah, and Lynn Carmichael of the University of Miami.
people found this article helpful. What about you?